Connect with a clinic and receive lower prices today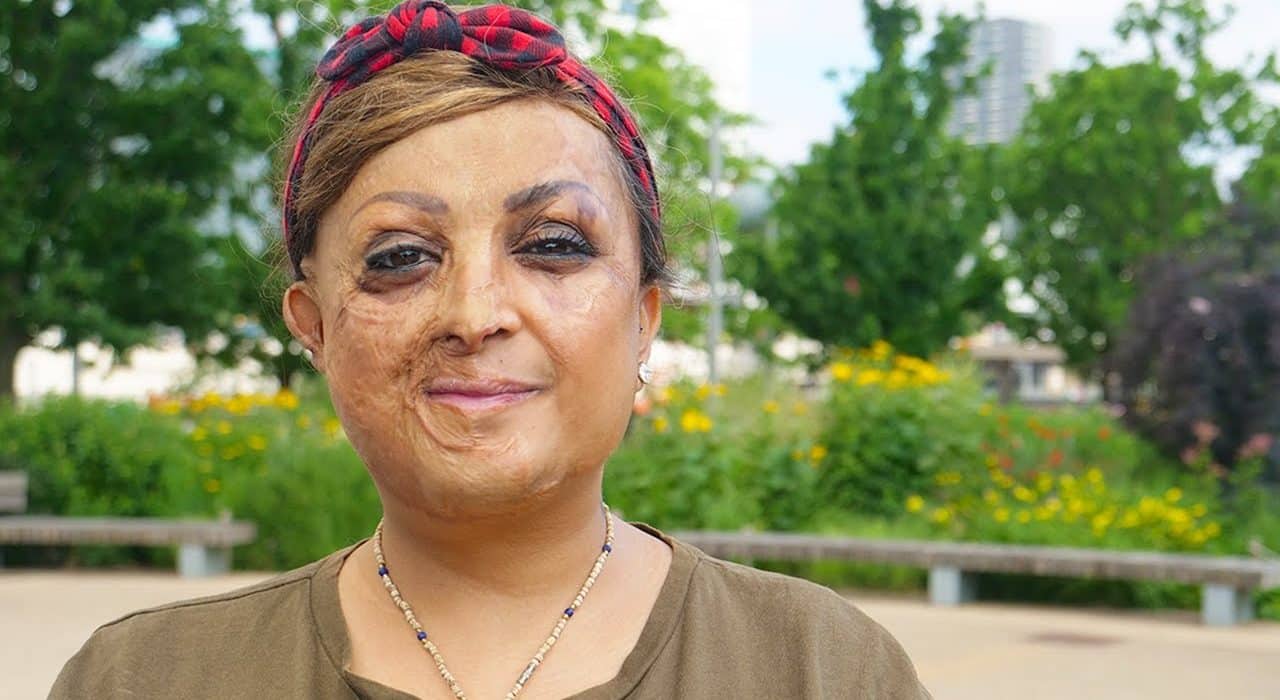 Tulsi Vagjiani: an inspiring life coach and motivational speaker, with an incredibly powerful story.
Find out more about Tulsi, the event which re-shaped her life and her flourishing relationship with CellDerma.
Dr Dev Patel and his team were fortunate to meet with Tulsi to hear her top tips for loving and caring for the skin you're in.
We've taken Tulsi's best skin and life advice and combined it with Dr Dev Patel's expert skin knowledge, to bring you a comprehensive guide to understanding, loving and caring for your skin.

About Tulsi Vagjiani
The plane crash
At the young age of 10 years old, Tulsi was involved in a tragic plane crash which claimed the lives of many people, including some of her family. In a split second, her life had changed forever. Navigating loss and coming to terms with her injuries, Tulsi spent her teenage years developing into the incredible person we know today. The character we see now hasn't always been there though. Tulsi explained that it took her many years to accept herself and to reject the ideologies others projected onto her.
It's not often that we are met with life-changing events, but Tulsi has navigated hers in a heroic, inspirational way. She has a positive nature and a warmth which instantly fills the room. You can see just what we mean in the full video linked below.
Tulsi has become an inspirational speaker, sharing her story of resilience and courage. She has spoken at various schools and organizations, motivating others to never give up, even in the face of seemingly insurmountable odds. Tulsi's story is an inspiring example of the power of the human spirit. She has shown that anything is possible if you have the courage and determination to keep going.
Living life with scars
Tulsi sustained 2nd and 3rd degree burns to 45% of her face and body. To understand the difference between these types of scars, we have sourced this handy guide below.
These are four types of burns listed on WebMD:
First-degree burns (superficial burns) are mild burns. They cause pain and reddening of the epidermis (outer layer of the skin).
Second-degree burns (partial thickness burns) affect the epidermis and the dermis (lower layer of skin). They cause pain, redness, swelling, and blistering.
Third-degree burns (full-thickness burns) go through the dermis and affect the deeper tissues. They result in white or blackened, charred skin that may be numb.
Fourth-degree burns go even deeper than third-degree burns and can affect your muscles and bones. Nerve endings are also damaged or destroyed, so there's no feeling in the burned area.

Adapting to changing skin
Tulsi faces difficulties with her scars, and contractures can seriously affect the mobility of her skin. A contracture is the permanent tightening of tissues that eventually become very stiff. This prevents normal, fluid movement and can affect skin, muscles, tendons and joints.
Contractures are one of the skin conditions that present with burned skin. Dehydration, loss of pigmentation (hypopigmentation) and increased pigmentation (hyperpigmentation) are concerns that Tulsi and many other people find themselves tackling.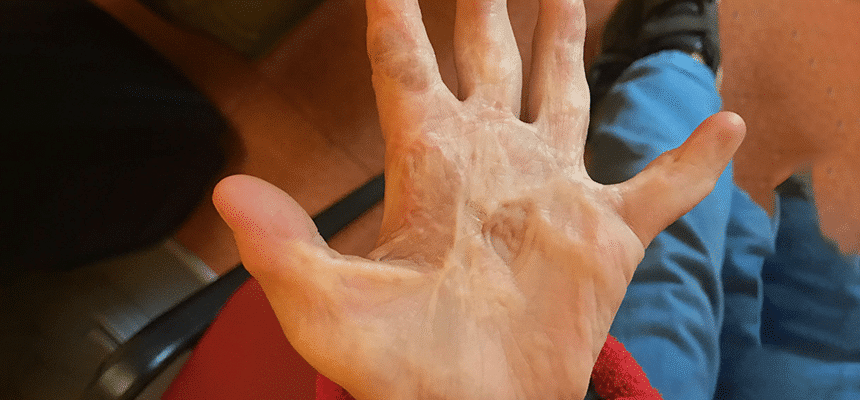 How to cope with a sudden change in your skin
It is normal to feel anxious or overwhelmed when dealing with changes to your skin. Here are some tips for mentally dealing with skin changes:
Try to stay positive. Remind yourself that skin changes are common and can be managed with the right treatments and care.
Find ways to cope with stress. Meditation, yoga, and journaling can help you manage stress and emotions related to skin changes.
Talk to a doctor or dermatologist. A professional can provide you with the best advice and treatment options for your skin condition.
Seek out support. Find a support group or community online or in your area to talk to people who are going through similar issues.
Practice self-care. Take time for yourself to relax, practice mindfulness, and do activities that bring you joy.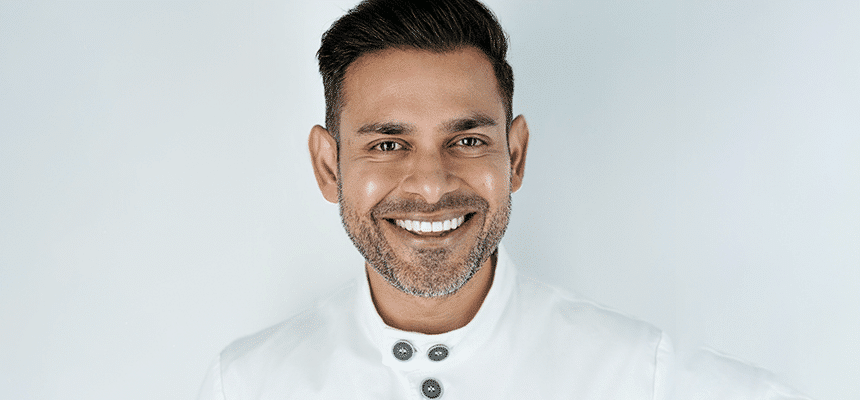 Why should I speak to a skin specialist?
Seeing a skin specialist is important to help diagnose, treat, and manage many skin conditions. A skin specialist can provide insight and advice on the best treatments and products to suit your individual needs. They can also recommend lifestyle changes that may benefit your skin health. Furthermore, they can help you identify any underlying causes of skin issues and provide treatment to address them. When searching for a skin specialist, we recommend looking for a medically-qualified practitioner with plenty of experience, or a highly-experienced trained professional.
Here are some of the benefits of going to see a specialist:
Acne treatment: Skin specialists are experts in treating and managing acne. They can prescribe medications (if a registered UK GP), such as antibiotics or topical creams, and recommend lifestyle changes to help clear up your skin.
Treatment of skin conditions: Skin specialists can treat a variety of skin conditions, including psoriasis, eczema, rosacea, and other rashes and blisters. They can provide the right treatments and therapies to help manage these conditions.
Skin rejuvenation: Skin specialists offer a variety of treatments to help improve the appearance of ageing skin, including chemical peels, laser treatments, and dermal fillers.
Prevention: A qualified professional can provide advice on how to protect your skin from the sun, the best skin care products to use, and how to prevent further damage to your skin.